Some people may think of "tired", "gross", and "stressful" when they think of airports…I always think of excitement. Because if I'm in an airport that means I'm going somewhere! And who can resist a time to show some airport outfit game?
When I was planning my trip to Paris, Barcelona, and Rome, I was talking to a friend about what I would wear to the airport. She asked, "Why can't you just wear what you're wearing now?" I was wearing sweatpants and a sweatshirt at the time. I laughed. But only in the "you're right, it would be way easier but I'm ridiculous" sort of way.
Airport style is totally a thing and there are ways to nail that "chic but comfy" look. I'm going to New York City for NYFW in 6 days (!!!) and of course I'm thinking about how to look stylish and important when I'm so obviously not 😉 Hey fake it till you make it…
So here are 4 no-fail airport outfit combos inspired by the queen of airport style, Rosie Huntington-Whiteley, model and actress. Pretty much anything Rosie wears looks amazing. It's hard to pick my favorite airport looks of hers so here are some top faves: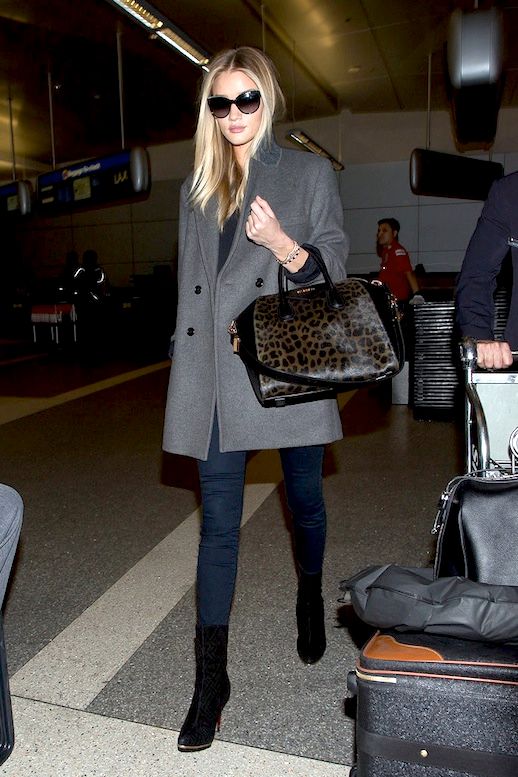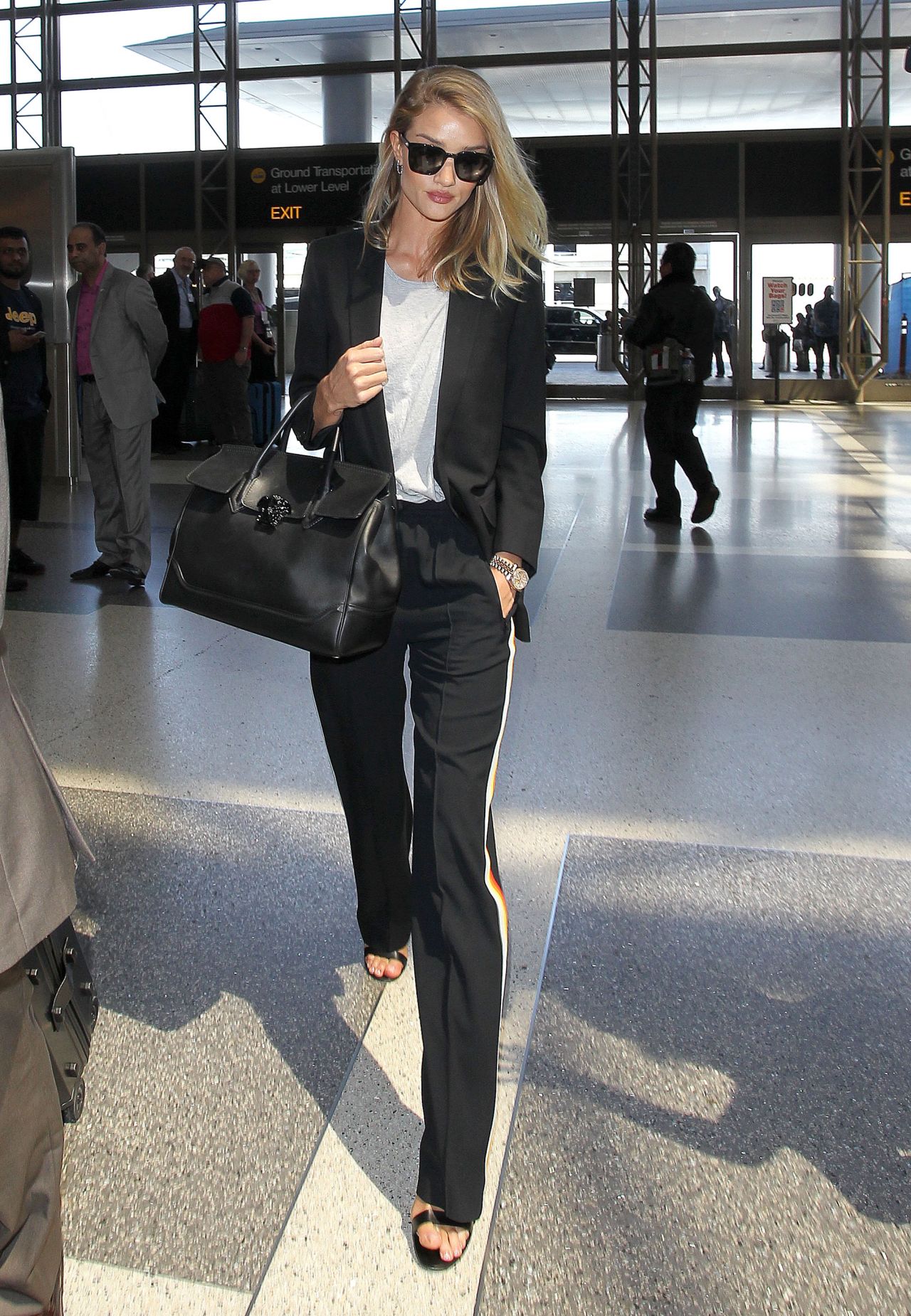 If you start to analyze her outfits you can see repeat combos that work.
Here are 4 airport outfit combos:
1. skinny jeans + tee+ blazer + flats + tote + oversized sunglasses


2. skinny jeans + tee + cardigan + scarf + hat + tote + sunglasses + booties
3. skinny jeans + tee + boots + sunglasses + tote + belted coat
4. skinny jeans + tee + peacoat + booties
I wouldn't wear heels to the airport and I don't think it's very practical for us regular folk, so I switched out the heels for flats or booties. Remember that your outfit is never complete without a gorgeous pair of oversized sunglasses and an oversized tote!
On my recent trek to Europe, I didn't get the airport style I desired because I was packing for 3 cities and 7 days in one carry on and for a long flight. I had to go comfort over looks. Boo. Haha.  I have more room in my suitcase this time around and less of a flight…so here's to a comeback! 😉
When in doubt stick to skinny jeans + outerwear (cardigan, bomber, blazer) + accessories (hat, tote, sunglasses) and you'll look be looking like an off duty model!