Please note that this post may contain affiliate links and any sales made through such links will reward us a small commission – at no extra cost for you.
I'm interested in interior design and I think home decorating is fun, but I'm definitely not a pro! I had fun giving our current living room an update since we spend a ton of family time in the living room and though the space is definitely improved, it hasn't looked/felt exactly the way I've wanted it to. And yet, I didn't know how to get it there! By looking up living room layout ideas online, I came across Havenly and was instantly sold. An affordable online interior design service backed with tons of guarantees? Yes, please. Here's my personal Havenly living room review!
Havenly Living Room Review
*This post contains affiliate links. Short review- I loved my experience with Havenly and if you click on my link, you can get $50 off a full package and $20 off a mini! Keep reading for a more in-depth review and experience.*
As I said before, I liked our living room but some things I was unsure about and I couldn't put my finger on it. That and other reasons made me want to hire out some design help, such as:
-I was in the market for some new furniture but didn't want to buy something blindly for fear it wouldn't match. I wanted the help of a pro to help me pick the best pieces!
-I wanted to feel confident in my home design. Whether that was changing everything or letting me know it wasn't all bad and just doing some small tweaks here and there!

Havenly does this and more and getting the design help of a pro for at most $130 is a complete steal. I mean, that could be the hourly rate of an in-person service! And when I say at most, you have the option of getting a Havenly Mini for only $79. This package will give you 1 on 1 help to refresh a space. The Havenly Full, which I paid for (with my own money- this isn't sponsored!), will help you design a room from scratch! We're talking everything from layout to a 3D rendering.

Once you sign up, you take a style quiz. I fell under rustic and wasn't surprised at all!

Then you'll be asked to fill out a room profile too. This will include budget, inspiration, Pinterest board links, room layout, dimensions, and even what furniture you'd like to keep in the final design.

After you're given a style and fill out a profile, they match you with a bunch of qualified designers that specialize in that certain style. Some are booked way out and some are available sooner and though you're asked how urgent your project is, you can always switch to find someone that will be available sooner to work on your project if you're impatient like me! 😉

I scrolled through the designers until I found Madeline. She had some designs in her portfolio that I really liked and I was really excited to work with her! I only worked with that one designer but she was super friendly and I had a good impression of the Havenly designers in general.

Below are a few very unedited cell phone photos of our current living room situation that I sent her. We had just put in our new wood floors hence the blue tape and missing trim and baseboard heater covers.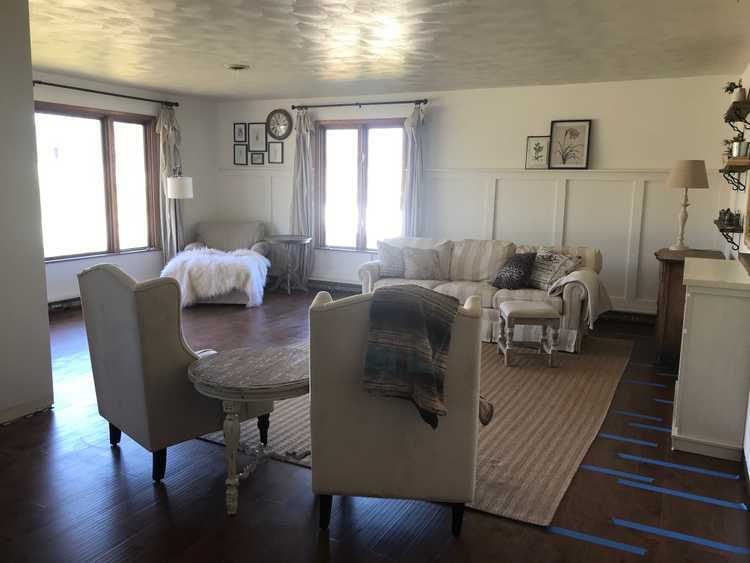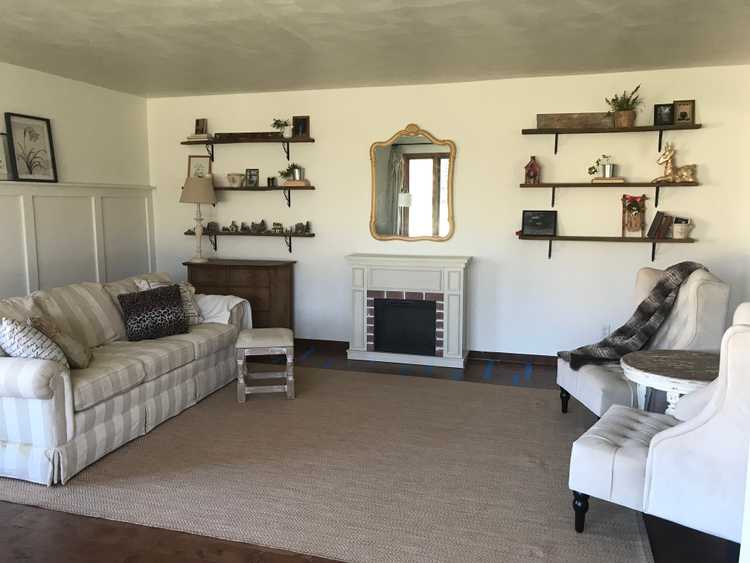 I told her I was willing to pretty much change anything! The only thing I wanted to keep was the rug since buying rugs are expensive and why buy a new one if you already have a perfectly good one?

Here were some of my room concerns/hesitations that I shared with her:
-The corner with the chaise lounge. Should it stay that way or be something else?
-The wall with the fireplace and shelving looked a little off to me. (Spoiler: she showed me what I did wrong with it so keep reading!)
-I was in the market for new curtains, a coffee table, more comfortable sitting chairs, and a new couch. I wanted help making sure everything matched each other and the style I was going for.

She also looked through the inspiration photos I sent her (basically my whole living room Pinterest board haha) and got to work with the first step!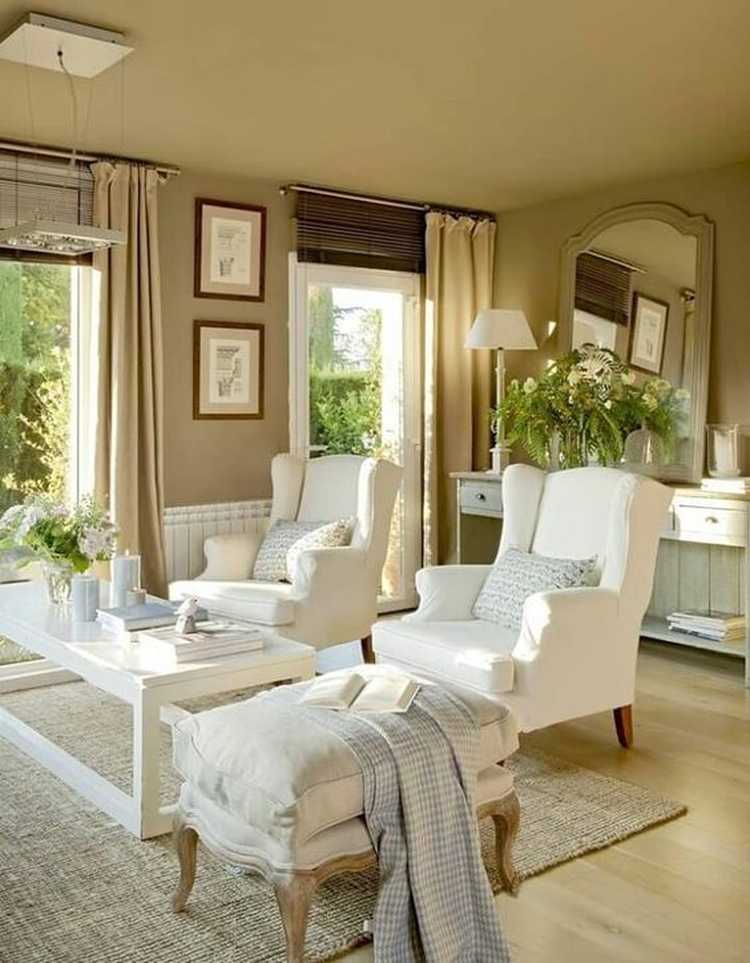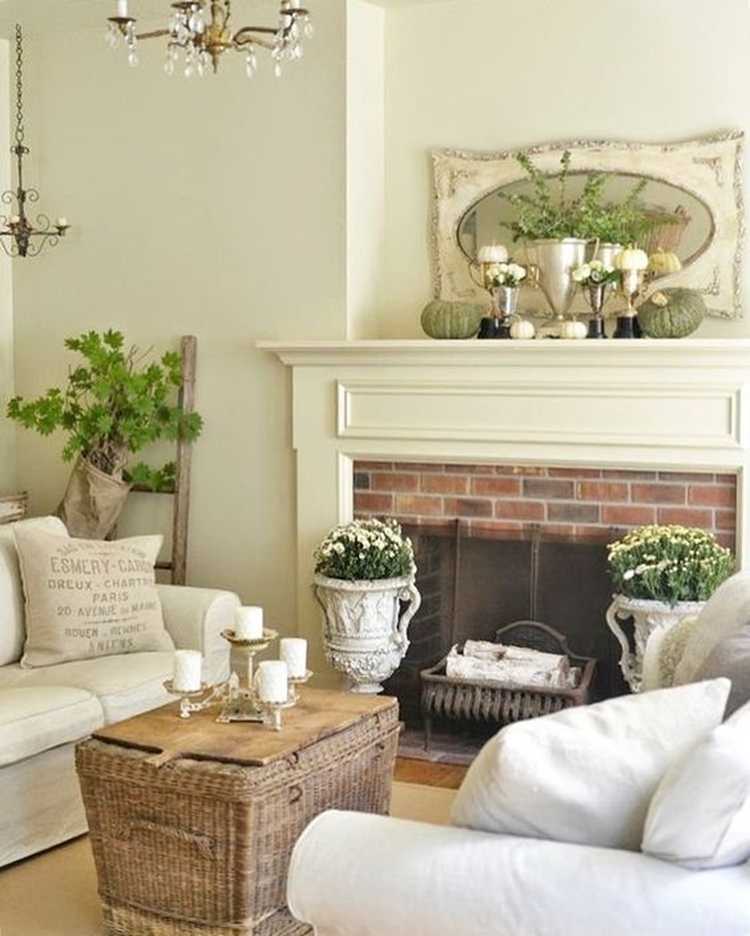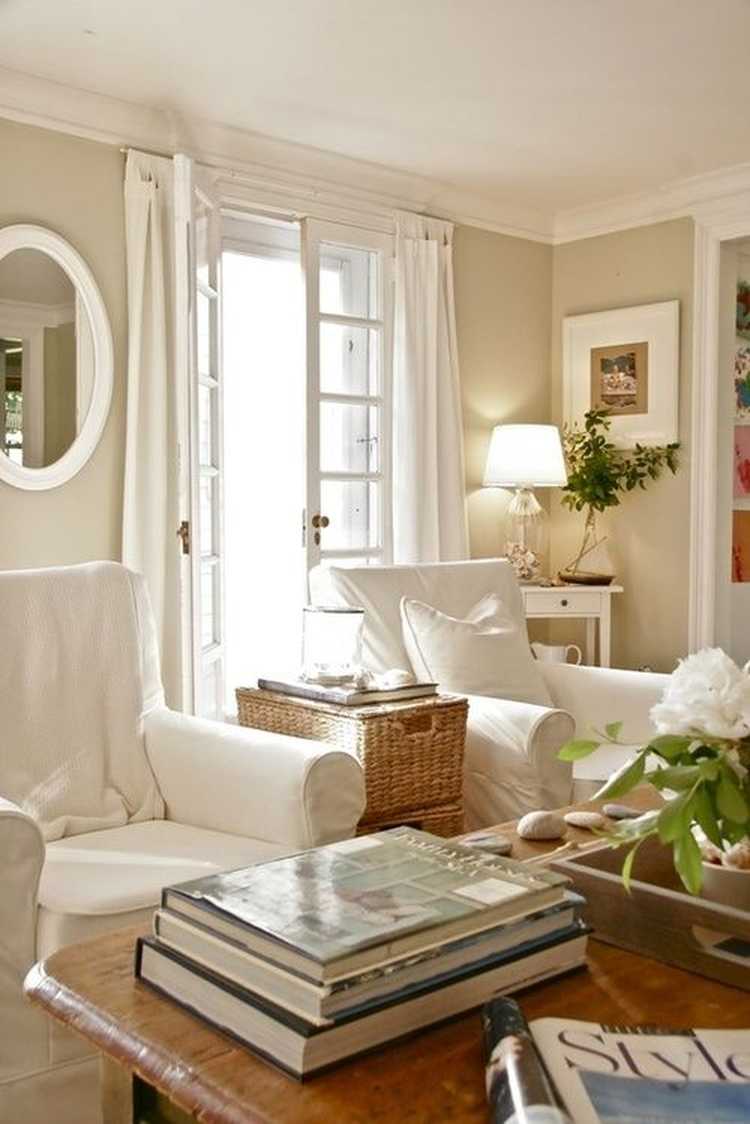 Very shortly after officially e-meeting her, she sent me 3 mood board ideas to see if she was on the right track with my style or not. I'll share them below!
She purposefully went for 3 different yet similar styles: more traditional/ French Country, beachy natural, and restoration hardware. I instantly loved the first one and felt like she nailed it!

Just so you know, you're heavily encouraged to be open, honest, and give specific feedback throughout this process. If you don't like something then share why you don't. And if you do like it, then share why you do! Even down to the pillows in the design so your designer can put together the best possible shopping list for you.

After your mood board/ideas, your designer will take your favorite design and put it into a concept. Here was mine:
I loved loved it, but shared that the shiplap fireplace wasn't exactly the direction I wanted to head. Did it look better? For sure! But I want to make the bigger investments in furniture right now and things we can take with us, as this home is not a long-term home and the shiplap fireplace seemed like a lot more effort/money/time.

That, and with a few other comments, then resulted in the final concept below!
Once you have your concept you get into the layout part. This is specific to your room dimensions. Seriously so helpful when you need to know exactly what to do with your specific space and an inspiration photo you find online isn't cutting it.

This was the first layout she suggested:
I really liked the idea of a little bit of a divider in the living room and we did try rearranging the furniture this way. In the end, we decided we'd rather have all the space instead of separating it just because it worked better for playing with kids and we didn't need the foyer area with storage since we come in the mudroom and only guests use this door. Though this would be a really great layout idea if you need separation like this!

With that feedback, she came up with the idea below. It's not much different than what we had- though that's not a bad thing!
With an approved layout, she then presented the 3D picture. So if you're wondering how she fixed my fireplace wall, the below photo will show you. I had the scale of the shelving wrong and she replaced what I had with "weighter" shelves. I love love them! Especially the color.

You can also see other slight tweaks like moving my gallery wall that was above the chaise lounge to above the board and batten behind the couch. Instead of the gallery wall being above the chaise lounge she put a sconce there instead.

The room looks more put together with the chairs pulled in closer with a coffee table in the middle.
Also new curtains, pillows, and furniture!
The designer works with you until you're happy and I really was!

So what do you do now? You shop!

There is no requirement to purchase what they pick out for you. It is recommended because the service fee is so low and the designers work on commission, but you don't have to. I haven't bought anything yet, but that was going to be my project for the new year after the holidays and something to do to get in that fresh, spring mood! Thankfully, you're not on a time limit and my shopping list will still be open.

One con is that the pieces they pick out for you can be pretty expensive. But you just have to communicate your budget and what you hope to spend. For example, my designer found me a coffee table that technically fit in my all-in budget, but the coffee table was $800. I loved it, but I personally do not want to spend that much on something to set drinks on. I asked her for one cheaper and she found me alternatives in the $150-$250 range. Much better! I really think that you'll be as happy as you want to be in this process- as long as you speak up!

On the topic of price, another potential con/ thing to keep in mind is that some things they pick out for you could be found cheaper elsewhere. Or at least a similar design. For example, I don't think a throw pillow needs to be $100. I may find some of these smaller similar things elsewhere, but I do want to save the big items to shop through her as a thank you. I can't speak for all the designers but mine was great and she never made me feel like a burden or nuisance for wanting to switch things up. Havenly wants you to be happy!

Though I can't comment 100% on the shopping part yet, if you shop through Havenly they will handle all of the shipping & return details and price match too!

I really can't wait to get the living room pulled together with the new pieces. I'm so so happy with the process and had a great experience. Now I'm thinking about all the other rooms I could try this in haha!
Click my link if you want $50 off a full or $20 off a mini!
havenly living room review