What is up with this weather? Even though we're well into spring, many people are getting cold temps and worse yet, snow! Figuring out what to wear in this time is tough because you want to wear your spring clothes, but heading outside in a mini skirt and stomping around in espadrilles in the snow is going to look just a little silly. Here are some practical tips on how to wear your spring clothes when it still feels like winter outside!
---
How to Wear Your Spring Clothes When it Still Feels Like Winter
1. Mix florals with edgy pieces
Mixing your spring pieces with your more edgier pieces are going to balance out your look and give you the perfect spring/cold weather mix. Florals dresses with combat boots and motorcycle jackets are perfect for this! Related: How to Wear Boots in Spring
2. Layer with white jeans
Black doesn't have to be out of the picture for spring, but white is a fresh color that works while still keeping your legs warm. Layering up with lighter tones keeps your outfit looking fresh. Related: 6 Ways to Wear White Jeans in Spring
3. Pair your shorter outfits with a long coat
If you have short skirts and dresses that you're anxious to pull out, you can still provide your legs with some extra coverage by pairing those outfits with an extra long trench coat.
4. Balance your textures
Have a big comfy sweater you've been dying to curl up in? Balance out the cold weather staple by pairing it with a pretty spring skirt.
5. Wear your pastels
By decking yourself out in all the spring colors it's going to be pretty hard for someone to think that you're still stuck in winter.
6. Embrace your close-toed shoes
It might be time to pack away your furry winter boots, but there are still lots of great options to keep your feet warm while looking great for spring. Booties, flats, sneakers, and heels (if you're feeling daring) make great options. Bonus points for a shoe in an eye-catching color.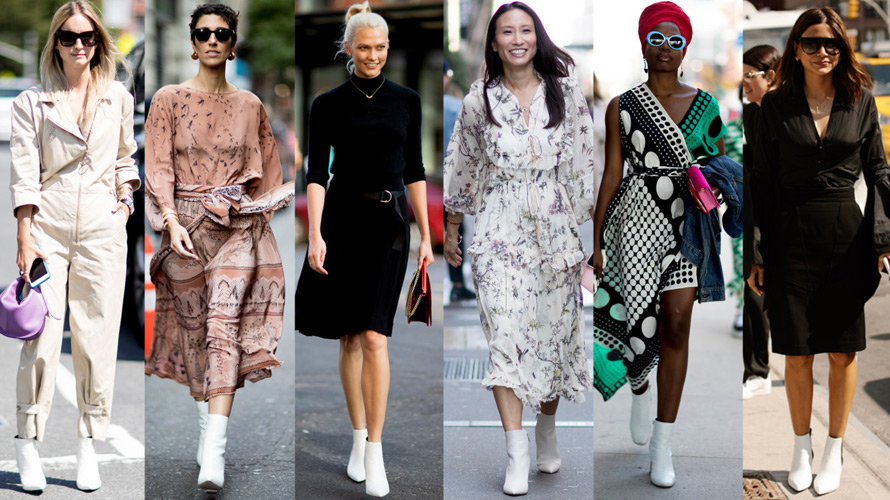 Hopefully, it won't be much longer that we're teetering between spring and winter, but I hope these tips on how to wear your spring clothes when it still feels like winter will get you through till we can wear whatever we want!
How have you been wearing your spring clothes with the colder temps?
Related Spring Fashion Posts: