Please note that this post may contain affiliate links and any sales made through such links will reward us a small commission – at no extra cost for you.
As far as unpleasant feelings go, having chapped and dry lips top the list-no matter the season. If you're someone that is a serial lip balm collector, hoping that just maybe the next one you buy will finally quench your thirsty lips, then let me introduce you to Hurraw!. In this Hurraw lip balm review, we'll dive into why this natural lip product is becoming one of the top brands and why it may potentially become one of your favorite lip balms too.
About Hurraw!
Hurraw! is a company that's made in the USA and supposedly, makes some of the best natural lip balms. They develop and produce in a dedicated NOP and Ecocert certified manufacturing facility. Yeah, I don't know what that means either. 😉
Basically, the quality and integrity of their products are of the utmost importance. They don't hide anything, and you can clearly read and understand the ingredients that they use. For over a decade, their mission has been to put "concept ahead of the profit, the user ahead of the maker, the collective ahead of the individual."
Ingredients
All Hurraw! products are made with vegan, raw, and organic ingredients. Nut oil and fruit oil are the base of their formula and they are very transparent about what oil they use, how it was extracted, and where they sourced it from.
Some specific oils they use are: cocos nucifera (coconut oil), vitamin e, olea europaea (olive oil), ricinus communis (castor oil), simmondsia chinensis (jojoba oil), helianthus annuus (sunflower seed oil), carthamus tinctorius (safflower seed oil) and Prunus amygdalus dulcis (sweet almond oil).
These pure oils contain essential fatty acids and nutrients that make the products last for such a long time on your lips, while also healing and protecting them from the cold weather and other elements.
In addition to the oils, they also use waxes and butter, with their main butter being theobroma cacao, a cocoa seed butter.
Are you vegan? This is a vegan friendly lip balm as they use no animal products. Since these are formulated without beeswax, it is a good option for those with allergies too!
Related: The French Girl Beauty Guide for Effortlessly Beautiful Skin
Hurraw! highlights
This brand touts more than just high-quality and natural ingredients. What sets them apart is their innovation in their product packaging. While most lip balms are round, these products have a thin, almond shape. It's designed this way so it can slide into pockets easier, but the big benefit is that the oval shape glides on your lips easily and smoothly, even allowing you to get the corners of your mouth.
If you like natural lip balms then you've probably tried Burt's bees lip balm. Hurraw! is different not only because of the shape and the fact that it's vegan friendly but for its wide range of unique flavors too. I bet you never thought you could get a lip balm that smells like earl grey tea!
Most of their lip balms go on clear, but some do provide a tint, like raspberry, hazelnut, and black cherry tinted lip balm. This is a great option for those that want the color of lipstick and lip gloss but in a more natural-looking way.

Fun fact: Krysten Ritter wore black cherry tinted while filming Jessica Jones!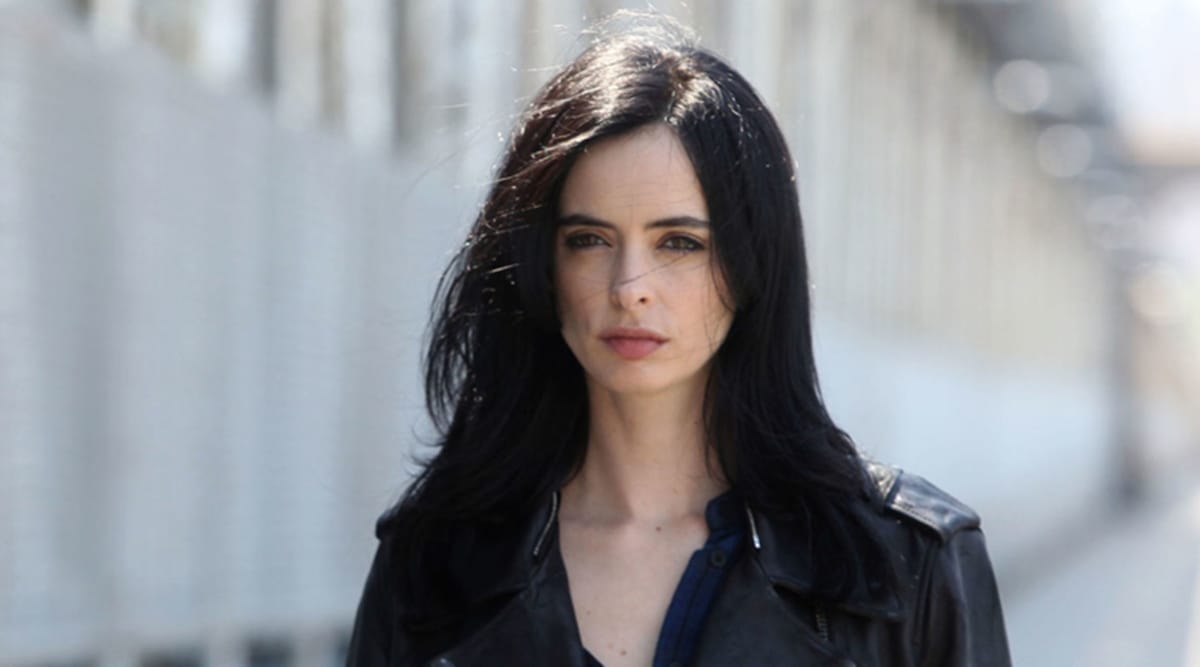 My thoughts- Hurraw! lip balm review
I used these lip balms on a daily basis for weeks before writing this review. And I'll just come out and say it- these lip balms are awesome!
I got this 3 pack from Amazon as I wanted to try out their different scents and flavors. I got mint, earl grey tea, and coconut. The mint has a slight cooling effect which you may or may not like, but I found that all the lip balms I tried had a nice subtle scent.
But more importantly, they felt great on, leaving my lips feeling moisturized but not slimy. I found that it lasted for about 3-4 hours before needing to be reapplied, and that was with me drinking minimally through a water bottle straw too!
They are $4 per lip balm on their site and slightly more expensive on Amazon, which yes, is more expensive than other lip balm brands, but I think it's worth it not just because they work better, feel better, and last longer, but you can feel good knowing you're putting organic and natural ingredients on your skin. Just make sure you don't lose these ones though!
The Best Natural Lip Balm?
Well, to be fair, "best" is subjective, but according to thousands of women, yes, they are. And I think I'd have to agree. One con, and yes it's superficial, is that the container could be cuter haha. It is not very "instagrammable", but of course, that doesn't really matter. Also, you are out a lot more money if you lose these than you would be with a "regular" lip balm, so you're going to want to make sure you don't misplace these!
Hurraw! lip balm is for you if you want a natural and vegan lip balm without toxic chemicals that smell good, feel good, and even protect and heal your lips all at the same time.
If you want to try some of their best sellers, then check out moon balm, chai spice, and coconut lip balm. Who says you have to stop there? 😉 How good does coffee bean sound? Or if you really want to try all the best ones and be set for a long time, then check out this 20 pack of the top favorites!
If you found this Hurraw Lip Balm Review to be helpful, then you're going to love this next article!
Up Next: Glossier Stretch Concealer Review | Worth the Hype?